by the Left Coast Rebel

Friday night I took a break from my hectic schedule (I was in Los Angeles all week) to attend the April 15 Tax Day Tea Party rally here in Oceanside, California. I live just a few miles away so it was a convenient trek.

Donald Douglas from American Power was on hand and we grabbed a beer after the event, here's the Donald:


Donald's a great guy and a true patriot that loves America with all he's got. Hangin' with him reminded me of something that limited government activists engaged in the good fight electronically or otherwise often don't realize: face-to-face contact with fellow patriots is incredibly reinvigorating. I think that personal contact like this is very important at this time considering that I sense a bit of fatigue in the Tea Party ranks (myself included). I was surprised to not see the
Blondes Against Obama
and the
SLOB
s as well, hope you guys aren't as tired as I fear you may be!
Moving along, Donald Douglas took this shot early in the evening, showing the crowd from a good vantage point: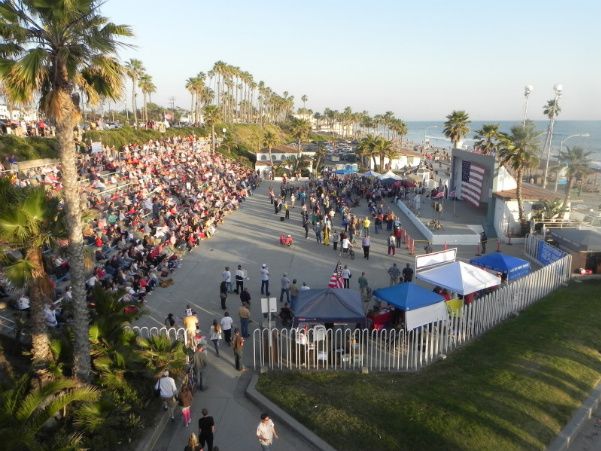 Oceanside, California is a great locale for a Tea Party gathering and there were a lot of folks there. Donald Douglas notes that the
San Diego Union-Tribune
claims that the rally attracted 1500 people. It's hard to say as events like this have high turnover (I arrived 1-hour late and folks like me were likely not tallied up). Remember, folks, the press will always do their best to under-report the number of Tea Party patriots that gather at events like this.
Here are some signs and shots of local patriots taken by Donald Douglas (again, hat-tip to
American Power
):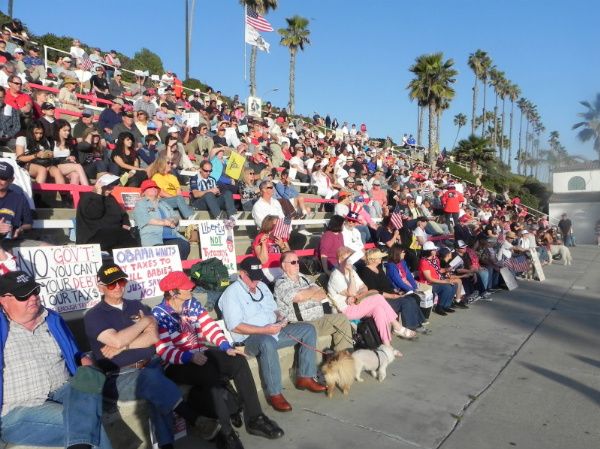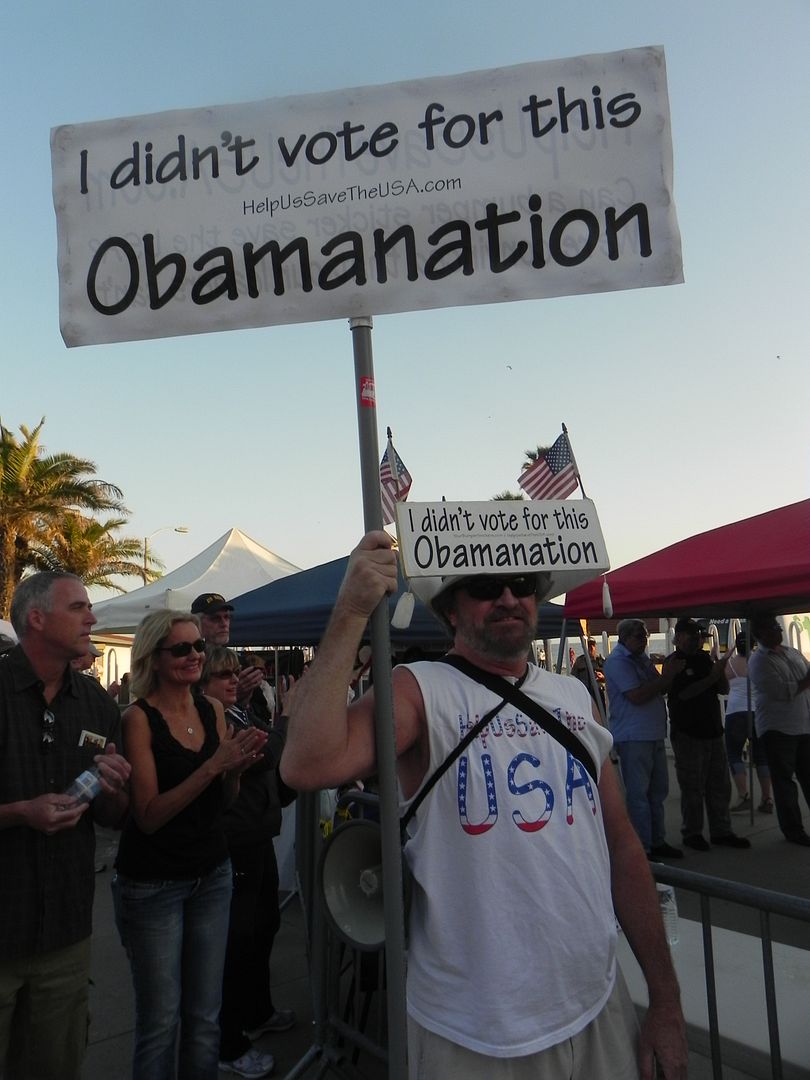 I grabbed the 'berry and took this picture of
Rick Roberts, a local talk show host
and keynote speaker of the event:
Rick's a decent guy and has a pretty good show. I find it funny, however, that he is supposedly a big supporter of the Tea Party movement and of former Massachusetts Governor Mitt Romney as well. I would like to sit down with Rick and discuss just how un-conservative and un-tea party Romney's past is and how he will most certainly betray the Tea Party talking points that he is espousing at this point...I smell a rat.
Related discussion
over at
Memeorandum
today,
NYT
, "
Palin Speaks at Tea Party Rally in Madison
" and at
Breitbart.tv
, "
Leftist Thugs Taunt, Harass and Insult Black Tea Party Member
.
More
over at
American Power
as well.