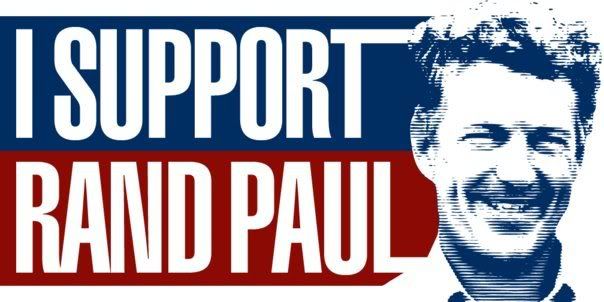 Last year it was no surprise to anyone that knows me that I gave vocal support to Ron Paul in the GOP field. Above all, I supported his unrelenting, unyielding support of free markets and Austrian economics. He was the only candidate that offered that clear distinction. Paul is not one to give up a fight or acquiesce, case in point his recent win for Federal Reserve transparency. Name me another conservative that holds true and strong on an important issue like that.

And wins.

It is bizarre to me, the infighting amongst conservatives and liberty folks over Ron Paul. I know folks in the GOP that hate and despise him. They hate him more than the communist-Democrat-leftists. The issue predominantly comes down to national defense. You watch, just the mention of what I am going to say will probably bring me hate-mail.
I'll never forget the GOP prez debate where Paul went after Giulini or vice versa. I cringed and winced at Paul's comments about terrorism, etc. And although he may have a point on the 'hornet's nest' situation in the Middle East and I completely support his points on Afghanistan and Iraq being that we have no will to win.....

His rhetoric on the military, foreign affairs certainly made conservatives turn the channel on his cause. He offered no distinction in my opinion of being against boundless foreign entanglements, (which I am as well), and respect for our guys that are putting their lives on the line, (if you agree with the cause or not). There was no delineation.
Ron Paul's son Rand Paul running for the Senate in Kentucky has lifted brows and the ire of many in the Paulista camp recently because of a new direction that his camp is taking via. his stance on defense. After perusing the comments over at Daily Paul, many of these guys are ticked at what they percieve as a 'cave in' of Rand Paul. One commenter called for Rand to be 'waterboarded', another said that he was a 'neocon in sheep's clothing', yet another said he was a 'sellout'.
Of what do I speak of? How about this from Rand Paul's
campaign site
:
Were Dr. Rand Paul in charge of the budget, he would first demand that it be balanced. And second, he would make defense spending a top priority. In Rand's proposed budget, defense spending would represent a larger percentage of the total budget than it does today, while military spending on unnecessary programs and unconstitutional operations would be eliminated.



Or this statement, just released, the true cause of the 'controversy':
Leading United States Senate candidate Rand Paul today criticized the Obama administration's decision to close the Guantanamo Bay detention center and try terrorism suspects in United States Civil Courts.





"Foreign terrorists do not deserve the protections of our Constitution," said Dr. Paul. "These thugs should stand before military tribunals and be kept off American soil. I will always fight to keep Kentucky safe and that starts with cracking down on our enemies."
What's your take?
Visit his
campaign site
to see his stand on issues and to
make a donation
.